(I AM AN) ARTIST IGNITING FREEDOM.
INVITING BOLDLY:
RISK . AUTHENTICITY . TRUTH
MY MISSION:
To support you in overcoming your obstacles and break through creative blocks so that you can be authentic, create in your pure uniqueness, attract people aligned with your core values and live a life of truth, abundance and purpose.
WHO I AM:
Ever since I was a little girl, I felt an unavoidable desire to heal the World. Yet, I was handed a life of obstacles, pain, trauma, addictions, distortion and feeling like I simply didn't belong here. It didn't feel safe to be in my body, to speak my truth or to let go of control. My life turned into using vices to feel okay, holding onto perfectionism as if it was my breath, squashing down my own truth, denying my own body for its natural form, and doing everything I could to be who I thought I was supposed to be to "fit".
When it felt like I couldn't keep living this way, for it felt like insanity, I took a leap of faith and took my first step into my own truth. It started with an AA meting and a commitment to get sober. To keep it simple: I found out that I wasn't alone, and that this is a universal conversation happening below the surface of almost every human being. From this point forward I have consciously committed to live a life of awareness, healing and transformation. It has been filled with resilience, fight, breakthroughs, beauty, pain, truth and purpose.
My story of my own constant transformation continued in many different arenas of self-growth, for I found the importance of connecting to, nourishing and growing the emotional, spiritual and physical sides of myself. I started to become a seeker, to find my truth, intuition and purpose. When I found coaching, something clicked. Ever since, I continue to transform and elevate myself infinitely, and I use my wisdom, intuition and my ability to be with people: to be in service.

From my own work I have been able to transform not only myself as a woman and an artist, but as a coach. As a woman, I continue to recover in my alcoholism, addiction and my body dysmorphia. I have become a woman of service, truth, intuition, spirituality, commitment, courage and connection. My art career blossomed in NYC in the editorial world through Inked Magazine, I have been published and shown in 3 countries, over 20 publications, self published 2 (going on 3) art books and have taught and mentored over 20 artists in their own journey of artistry. My coaching career took me to coach, facilitate, create workshops as well as guide over 300 people through an integration program to manifest their dreams.I have created over 400 lbs in lost weight, 15 new businesses, debt lifted from over 25 people's lives, and I have supported people in finding love, freedom, purpose and life.

Now, I am here to transform with you, you wholly woman artist: to breakthrough barriers to embody, express, create and integrate your authentic and divine truth in your work, body, mind, spirit as well as your life.

This is an intimate journey for you to create a transformation for yourself through partnership. A space of safety, non-judgement and honor. Each session will be fine-tuned and tailored to your unique healing journey and the space held will be sacred. Liberation is all that is possible. In this journey, I will lean in more deeply than most, sit in the shadow of your heart and tell you I'm not afraid of your dark and love the parts of you, you have grown to hate.
Our work together will be as profound as science, as down-to-earth as a home cooked meal with your favorite person on this planet, and as transformational as the story of the butterfly.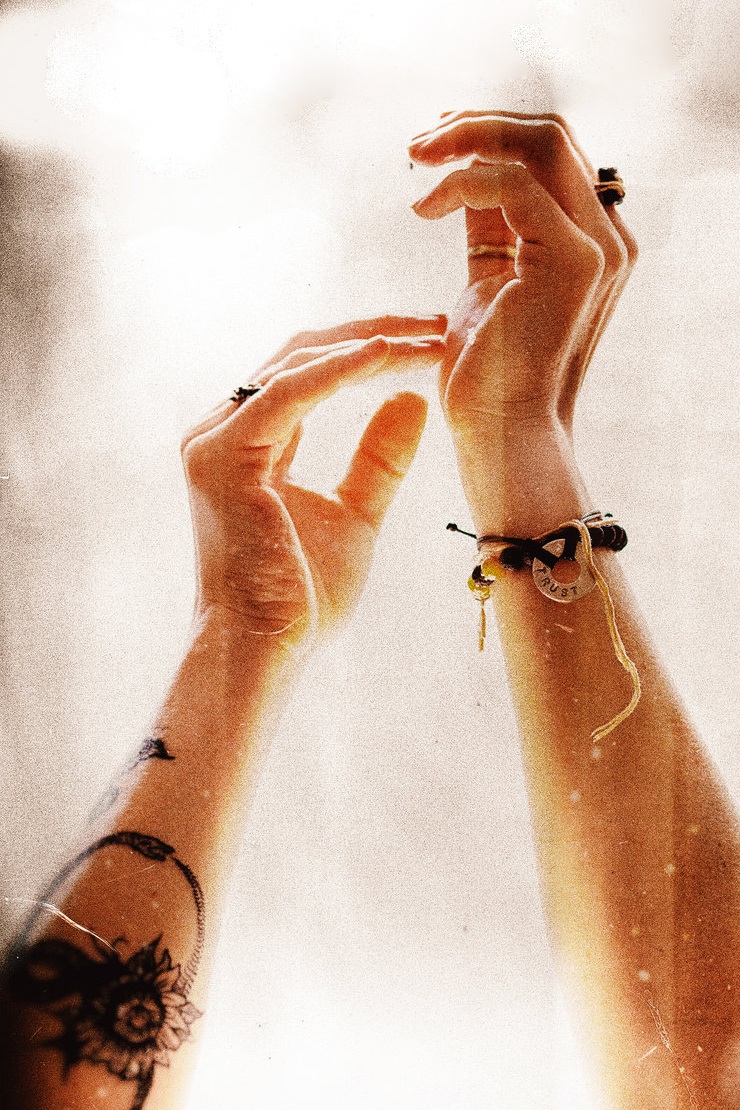 This is 100% customized per a client process, so what you need is what I provide.
I hold neutral accountability.
you won't be made wrong or feel like a failure.
I rewire the lens that you look at your flaws or faults with, so that you can create a healthy relationship with your humanity.
Any bump or bruise, breakdown or mishap, or goals we do not meet:
I will always look at it as an opportunity to learn
With curiosity and wonder
With awe and majestic
To find the deeper lesson for us to turn to
To heal, to nourish, to grow.


Together we will learn.
Together, we will stand.
Together, we will create.
Together, we will transform.